Current Mood:

love his
everyone just loves a little WINCHESTER.... ecspecally me!



I'm alittle scared that in the third season 2 girls will be joining the show with the boys. That totally defeats the perpose of the show ! it's going to ruin it, i swear. I know things like this. Most all the fans of this show are PROBABLY girls, wathing Dean or Sam in love is TORTURE just plan TORTURE. I know so, I've felt it in Route 666 and in Heart. I want to become a actress when I become older, its always been my dream. If I was to play anyone in a show Male or female it would most definatly be Dean Winchester. His lines crack me UP! So for fans of this show, plwase agree that if the producers put some Ugly skinny wack jobs on the show, there will be NO more seasons of supernatural!!!!!!!!!!

NO GIRLS, NO GIRLS, NO GIRLS!!!




Current Location:

home

Current Mood:

look at thoose shads

Current Music:

HIGHWAY TO HELL
Rio was a true actor, not the ones you see on T.V. now adays. I have seen almost all of his great movies. He is a wonderful person and a true hero in my eyes. Poeple dont understand the life he lead, the stress he had. He was a wonderful humen being no matter how he died. I'm probably Rivers biggest fan. I own every song about Rriver Phoenix or song dedicated to him. Rio showed people the other side of acting, he showed that people were just peopl edeep down inside. Why do I love this kid so damn much? I love this man because of his personality and his wonderful blue eyes that glisten in the sunlight. River you were like my own James barron Dean. You had a hold on me River.
Skin It!
Joan Phoenix (hehe)
I was just thinking about River so I decided to write this for him and to all his fans.
Current Location:

my house

Current Mood:

i love ya riv.

Current Music:

sexx laws
aLwAyS AnD FoReVeR!
Joaquin Phoenix is a hottie 2.
loved him in signs
MY BABY
I'll ALWAYS love you.
River Phoenix lives on in my heart
Current Location:

in room

Current Mood:

good

Current Music:

Muse
P.S. If you DO NOT lke scary weird movies DO NOT watch this.
Seriously, you have to watch this movie. It blew me away, I totally think Mark Walberg is a hottie!
Current Mood:

blank
Bands I LOVE... and want you to check out
.
The Used
Aphasia
Aleka's Attic
Silverstein
Sparks
the
resuce
Wheatus
check
then
out
!
!
River Phoenix means a lot to me. Even though I never offically met him, he WiLL be in my heart FoReVeR!!
To all River Phoenix fans
ADD ME TO YOUR FRIENDS!
Current Location:

in a River

Current Mood:

flirty

Current Music:

whore Hoppin'
Pom poms and bobby socks, no girl was sweeter
Come Prom time everybody was on the line
All the fellas swinging nickel and dime
Tales about love and lust and trust
But Annie took it all in stride
Cause deep inside Annie had aspirations
Wanted to be a chemical engineer
Making 50 to 55 thousand a year
Her first year of college was a success
But along came Billy possessed and obsessed
He took Annie on a fatal date
And showed her things that make heartbeats accelerate
Annie took a hit breathed two short breaths
One for life..the last for death
Now she's gone, a former Valedictorian
Ended up becoming a topic for historians
Washe up dreams and shattered pride
All because Annie took a hit - on the Wildside
This song reminds me of River Phoenix -- alittle, if annie was a boy and Billy was Flea!
Annie was a high school cheerleader
Current Location:

behind a bush

Current Mood:

amused

Current Music:

say anything
This morning I watched the worst video ever on Youtube.com. It was called The finale 24 HOUR OF RIVER PHOENIX. It was so sad, I seriously cried.
RiVeR PhOeNiX iS tHe BeSt PeRsOn To EvEr LiVe ( soooooo true)
I dont know what else to right but what I learned today was that River was an amazing person who didnt need tp die so young... <3
I LOVE YOU RiVeR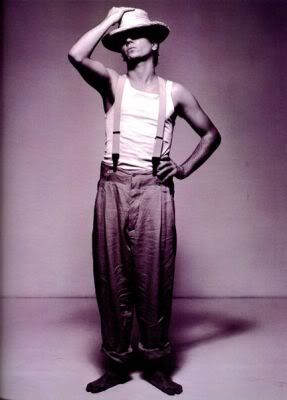 P.S. For your information Most EVERY journal I'm going to post is about river Phoenix And my undying love for him <3333333 HAHA
Today:
Current Location:

in the sky

Current Mood:

Why did he die?

Current Music:

Halloween <33 about river phoenix


I love Amelia and Stella!!!!!
Right at the moment I am at my friends. We are sittling in her closet YAY!!!!
Current Location:

closet

Current Mood:

i ate pizza

Current Music:

stella singing sparklepop PHSYCO